The women's sports movement began quietly in back road country towns and crowded city apartment projects early in the 1920's with the birth of girl babies that were destined to throw aside conventional lifestyles and careers as wife and mother to enter the sports arenas of the 1930's, defying a world about to go to war and political leaders ambitious to see them disappear in a plume of toxic smoke. These were the Jewish women silver and gold medalists of the 1930's Olympics and it is these outstanding athletes that will be honored when the Sun Lakes Jewish Congregation Sisterhood holds its annual Sisterhood Shabbat on Saturday, March 17 at the Sun Lakes One Country Club at 10 AM.
These heroes, in their bloomers, long skirts, baggy socks and barrettes made the news in the pool, on the basketball court, on the track field, in the gym, and on the golf and tennis courts. The service, under the chairmanship of Sandi Wiener and her committee of SaraRuth Rossow and Judy Hippner, will feature written biographies detailing the lives and accomplishments of these women, as well as traditional and special Sabbath prayers and readings, and music from the choir, under the direction of Lana Oyer. A brunch, that features a variety of salads as well as Jewish time-honored traditional foods, will be served. For information, please call SaraRuth at 883-1791 or Judy at 883- 9393. To learn more about Sun Lakes Jewish Congregation Sisterhood, call Joyce at 802-4902.
A featured attraction will be centerpieces utilizing a variety of sports balls, baseball bats, racquets, and clubs, creatively arranged by the talented SLJC Sisterhood designers Noreen Nadler and Shirley Shalett. Each centerpiece will be highlighted by an actual photo of the athlete.
Sisterhood Shabbat has come to be a major event in the lives of the congregation women. It is a time for women to come forward and embrace their religious heritage, their cultural history, and demonstrate to their friends and neighbors just how good life can be for a woman in Sun Lakes. March 17 will be an opportunity for the women who participate in this service to cheer for their sisters who dive into the pool, throw a ball, come to the head of the line, race to the goal, and finish first on the list.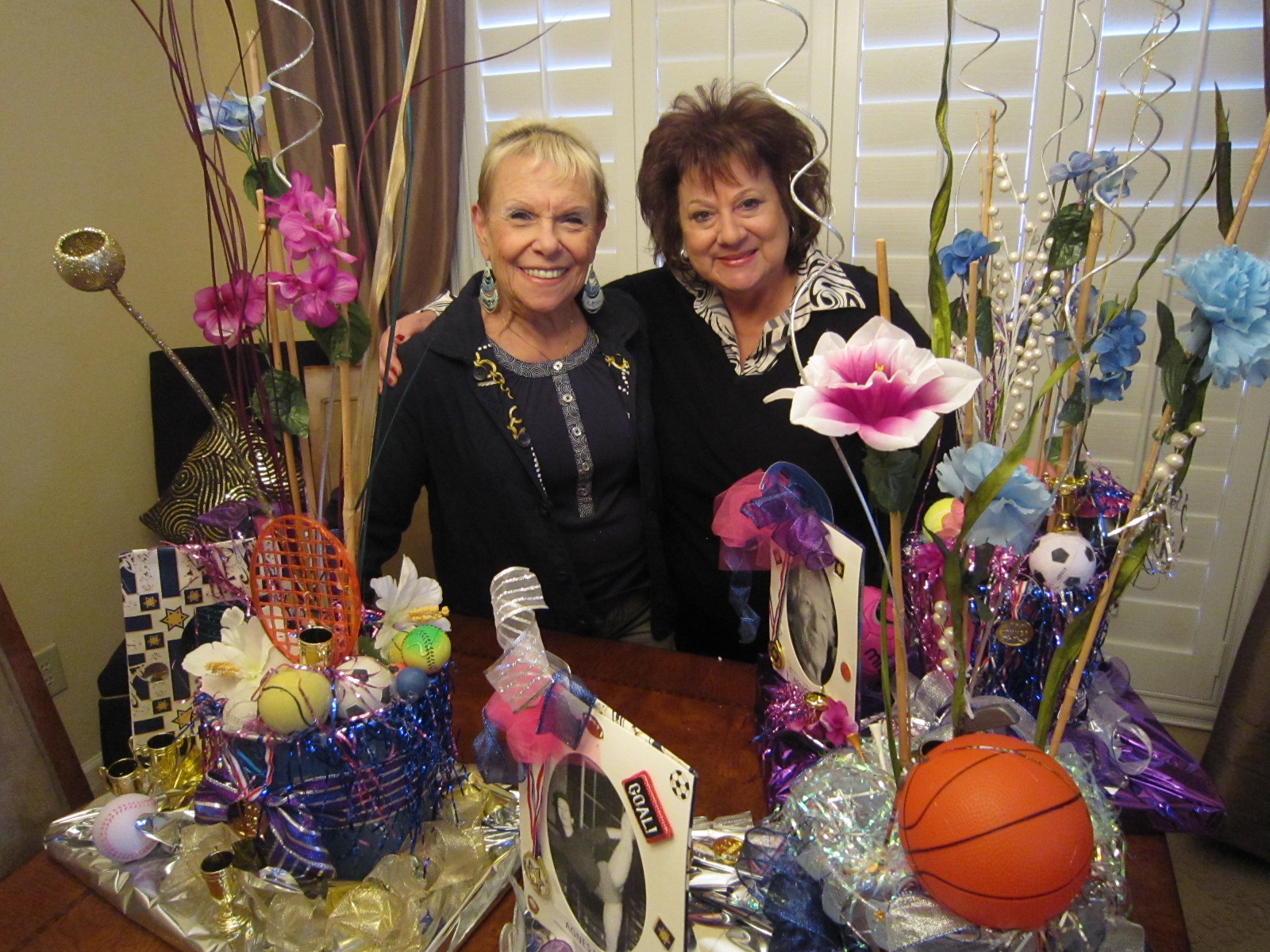 First Bar Mitzvah at Sun Lakes Jewish Congregation
- Jason Lane son of Amy , grandson of Lana Oyer, Choir Director of the
congregation (2004)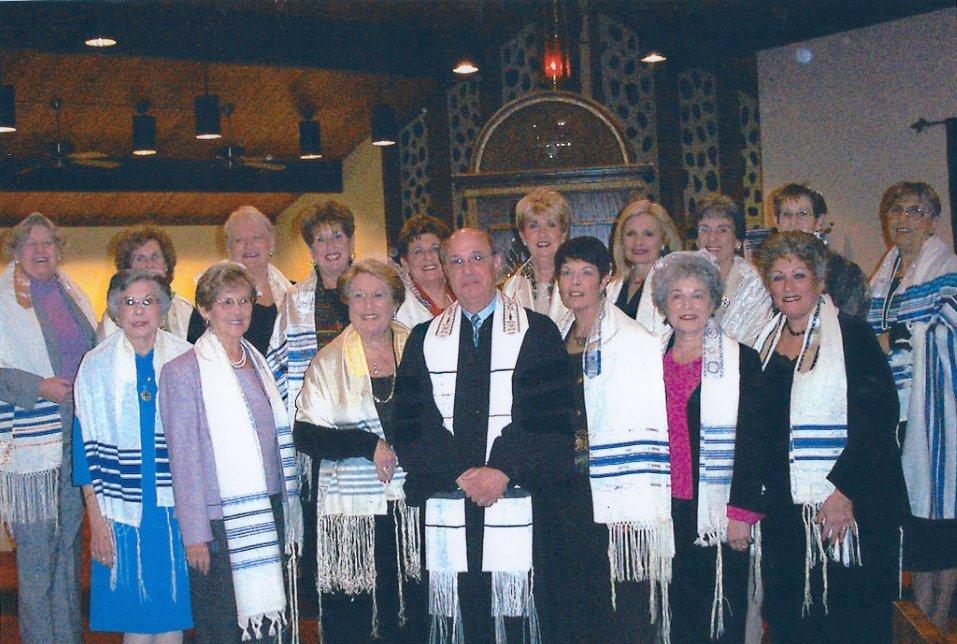 First B'nei Mitzvah Adult Class of Sun Lakes Jewish
Congregation (2005)
Back Row: Eleanor Miller, barbara Gordon, Marcia Weiner, Barbara Kaplan, Sandy Friedson, Anita Frindel, Diane Silverman, Carol Weiner, Fran Applebaum

Front Row: Mildred Niree, Blanche Kay, Litar Schiler, Rabbi Weiner, Glenda Warshaw, JoAnn Rubinstein, Rhonda Zaretz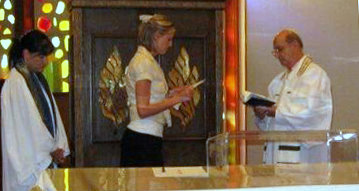 Conversion Ceremony at the Congregation. Pictured: Cantor Ronda Polesky, Convert
Kristen Chernyak, Rabbi Irwin Wiener

Pictured: Cantor Ronda Polesky, Rebetsin Sandi Wiener, Convert Kristen Chernyak,
Rabbi Irwin Wiener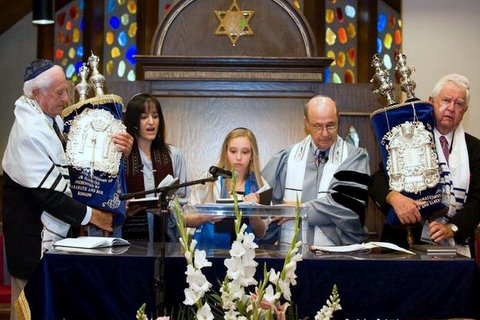 Bat Mitzvah of Shayna Edson at the Congregation.
Pictured: Dr. Saul Ginsberg, Cantor-Ronda Polesky, Bat Mitzvah-Shana Edson, Rabbi-Irwin Wiener, Dr. Seymoue Evans